Collington & Company
16 Water-Ma-Trout
Helston, Cornwall TR13 0LW
Tel: 01326 572599
With the solar control properties of Radiance Glass, conservatory owners can now benefit from a cooler environment during the hottest of summer months. Not only can you enjoy a conservatory in the summer, but with Radiance Glass you can enjoy it all year round including the coldest of winter months. Thanks to the unique micro-coating on the inner glass pane, Radiance Glass also helps retain the heat within the conservatory to provide a warm and enjoyable living environment whatever the time of year.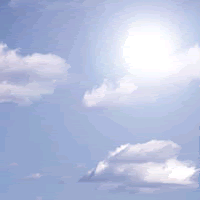 Radiance Glass units can reduce glare by over 40% in comparison to a standard glass unit.
Radiance Glass will significantly reduce external noise, particularly that of rainfall, which can be disruptive when the conservatory is glazed with other inferior glazing materials. Radiance Activ is manufactured using a unique self-cleaning technology which is formed during the manufacturing process. This permanent external coating creates both a photocatalytic and a hydrophilic surface to the glass. The Activ technology is activated by the sun (photocatalytic) and water (hydrophilic) and has proven to be particularly effective in keeping conservatory roofs free from organic dirt, grease and grime.